Have you ever wanted to have an animated wallpaper in your desktop instead of the boring non moving wallpaper ? Well it's now possible with a very simple software and it can look really cool ! Unfortunately this software is only available for Windows.
Users using Mac operating system will not be able to follow this guide.
Before you proceed with this make sure you have a decent computer because a moving wallpaper is like a short video that keeps looping over and over and depending on your computer you might notice some lags.
System Requirements
Windows 10 / 8 / 7
Microsoft DirectX™
Minimum Screen Resolution: 1024 x 768
How to Get Animated Wallpaper
A company called Stardock Corporation has developed a software named DeskScapes and this software allows you to put animated wallpapers easily with a simple click.
The software has a 30 days free trial and you can even choose a wide variety of effects to make the animation even better!
So first download the software from: http://www.stardock.com/products/deskscapes/
Install the software as you always do and choose the 30 days free trial. It's a really good software so I would recommend purchasing a license and you will also provide support for the developers!
Now that you have installed it simply open it from Start menu or Desktop and from there you can choose some pre-set animations and some defaults effects too.
More animated wallpapers can be downloaded from this website: http://www.wincustomize.com/explore/dream/
Checkout some screenshots below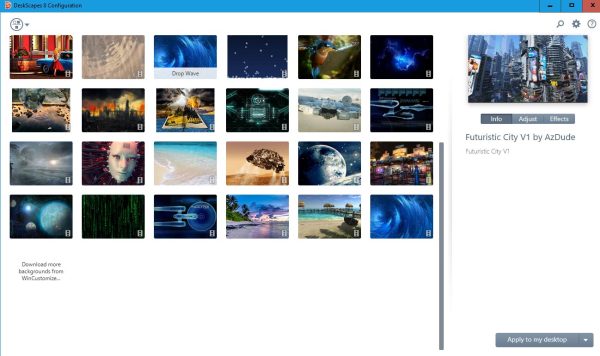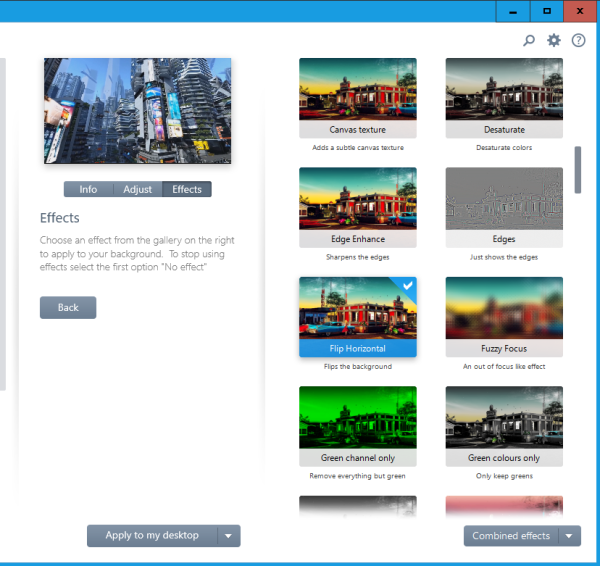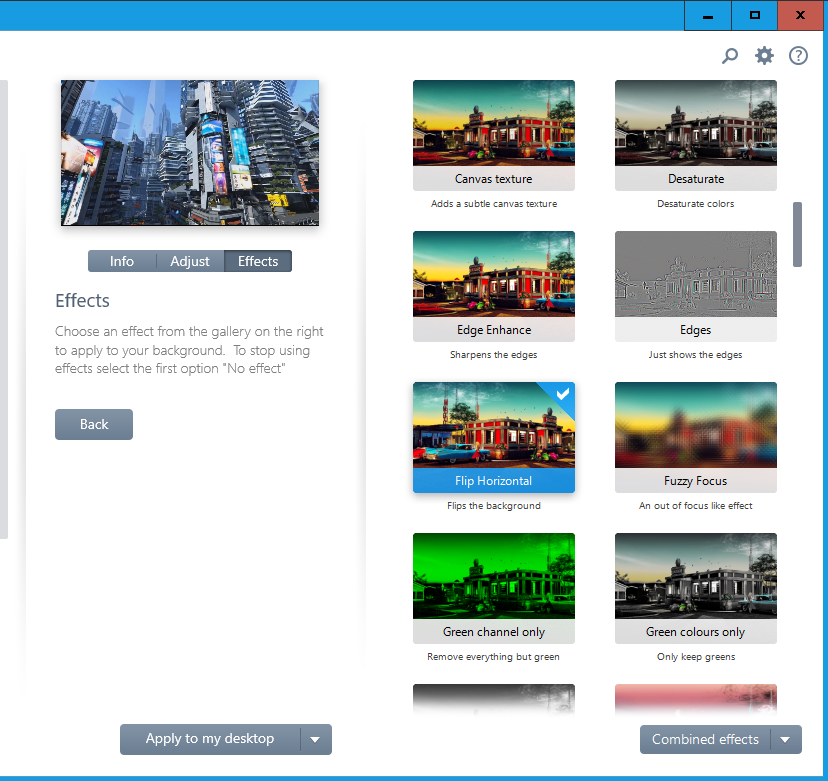 CPU USAGE
Having an animated wallpaper has it's downside, and this downside is the amount of CPU you will sacrifice to have it moving all the time. Depending on the animation you choose more and less CPU will be used to choose wisely.
More moving stuff and fancy stuff will use on average 20% and the ones that barely move will use around 5 to 8% of CPU.
---
Still have questions ? Feel free to leave a comment below or contact us using the contact form at: https://alienbunker.com/contact-us