Today we 3D Printed a special Ancient tree made in a 3D software, this tree was printed in high resolution of 0.1mm and took about 3 hours to finish then a few more minutes to remove some strings made by the nozzle.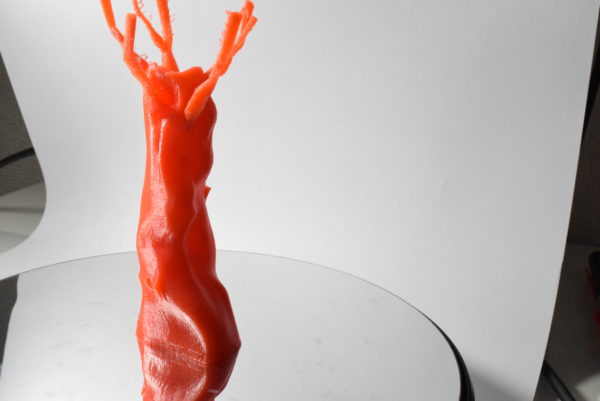 Technical details
Temperature: 205c
Bed Temperature: 65c
Resolution: 0.1
Retraction: 0.2
Print time: Approximately 3 hours
Infill: 20%
The final outcome is pretty good for this resolution and you can barely see the lines. If this was printed on ABS filament we could make it look even better by doing the acetone vapor method in which has a chemical effect on the plastic and start melting slowly leaving a beautiful smooth surface.
Extra pictures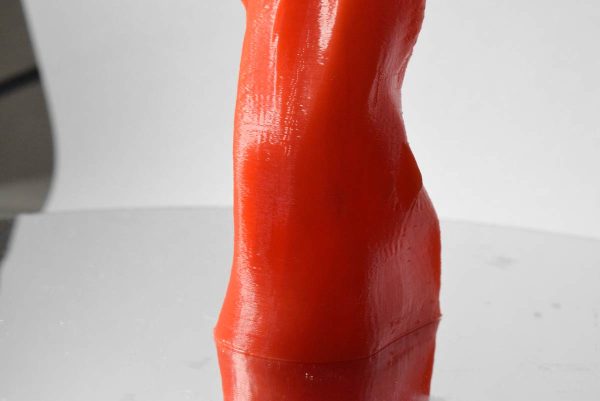 The tree body has almost a smooth surface that you can't barely feel the lines, only the top came out faulty.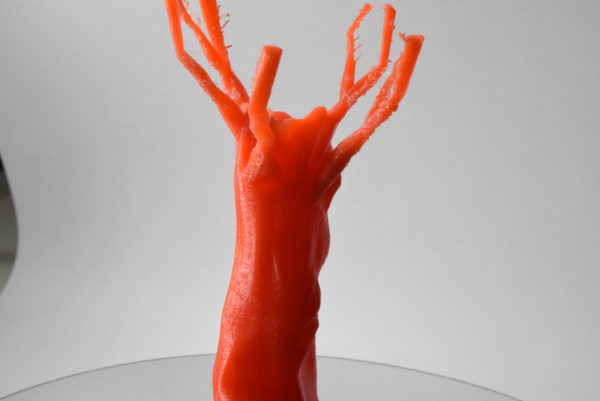 On the top of the tree you can see that it didn't come out good enough because it's a very fine part and it's almost impossible to print better unless it's printed using other technologies such as SLA printer.
Below is the time-lapse video of this ancient tree, if you have the time check it out:

This tree was made in 3DS Max Studio and took less than 15 minutes to make it using the sculpting Technic.