Why pay for $3,000 – $20,000 for a DTG when you can build one yourself for a fraction of the cost?
DTG PRINTING — LIST
Epson P600 / SC-P600 (newest models)
Epson P400 / SC-P400 (newest models)
Epson R1390
Epson R1400
Epson R1410
Epson R1430 ( Very popular)
Epson 1500W
Epson R1800
Epson R1900
Epson R2000
Epson R2400
Epson L1800 ( Very popular)
Epson L1300 (no white ink)
Epson T1100 ( no white ink)
Epson R2880
Epson R3000
The same PDF can be used with any of the printers listed above.
1 eBook for all!

Free online support – If you need any assistance with your project, we will assist you through the whole process. Just contact or message us here or on Facebook.
DIY DTG — T-SHIRT PRINTING MATERIALS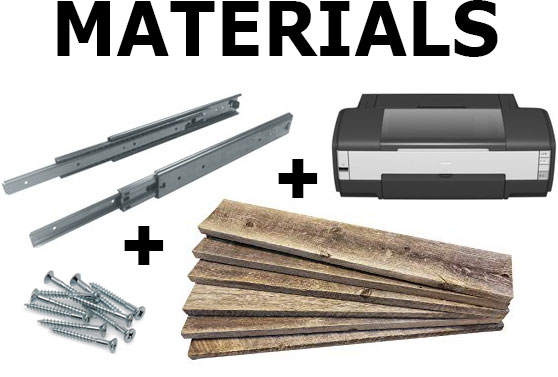 Build your own DIY DTG Printer with this easy step by step plans!
All you need is this easy to follow "how to guide" to build your own DTG Printer.
No Arduino or coding required.
No need to spend tons of money buying expensive printers and boards, you can build one yourself and customize it the way you want. This tutorial includes online support to help and assist you during the process to convert a printer into DTG.
Complete plans to build your own DIY DTG printer based on Epson A3 models.

This plan has a step by step guide and illustrated images to help you convert and build your T-shirt printer at home with the least possible resources!
---
ONLINE SUPPORT INCLUDED ☑
Once you have downloaded our eBook you're eligible for online support. If you need any help or need assistance just message us via the contact form or directly on our facebook page and we will help you from the beginning to the end.
---
The most affordable DIY DTG Tshirt Printer Plans on the internet! Build your own DTG printer using only the internal parts and some woods! This guide is aimed at creating a very affordable printer using only the internal parts and some woods only.
No Arduino, no coding or programming required! Just build the base and set all the sensors in the correct place to make it work. Once completed, you can upgrade it as you wish with Acrylic parts or metal parts.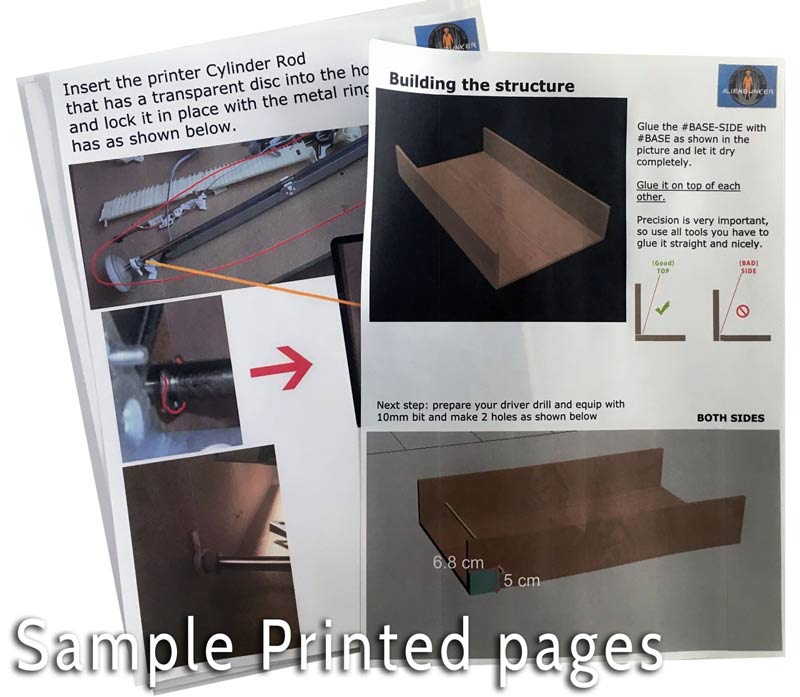 With this guide, you will have access to sensor positions, base dimensions and you will learn how to set up all the sensors in the correct location so you can print onto a T-shirt or Wood parts.
Includes 1 minute video showing what it should look like.
(Video is a link inside the e-book page 33 to a private YouTube video)

It's never been so easy to build your own DTG! With this newer version, you will spend less time building and more time getting your business ready! Stop looking on the Internet for DTG guides, this is the most accurate and the most complete plans you will ever find. This eBook includes online support, so you don't have to worry if you get stuck or need assistance with the building process.
Step by step guide with images and text and 1 short video located on e-book page 33.
COMPATIBLE PRINTERS to build a DTG

With this DTG Guide, you will be able to convert any of the printers listed above into a t-shirt printer (DTG)

The same plans work for all printers listed above. They all look different from outside but the interior parts are all the same to each other. The only difference is Wi-Fi/CD Printing/ 6 or 8 ink cartridges, but the conversion process is the same for all models.

This plans have step by step guide with illustrated images & high-resolution images to help you build the base and attach all sensors and motors in the correct position.

This eBook covers tricks & secrets that other guides don't and you also get online support.
---
REQUIREMENTS FOR DTG
Estimated material cost: $20 – $40 Note: **The disassembling process can be found online below, it may look different outside but once you remove your printer cover it's all the same. The link below covers 80% of the process and the rest continues on the e-book. https://www.ifixit.com/Guide/Epson+Stylus+Photo+1400+Paper+Eject+Frame+Assembly+Replacement/6723
---
(Optional) Tools
Continuous Inking System (Required, but only when you ready to start printing)
---
DTG SENSORS
This DTG guide includes all sensor positions and how to bypass them.
CD/DVD Tray sensor
ASF Sensor
PF-SENSOR
Encoder Sensor
PW-SENSOR
Do you have any questions about this DTG tutorial? –>Send us a message<-
We have been in the DTG Industry for over 6 years!